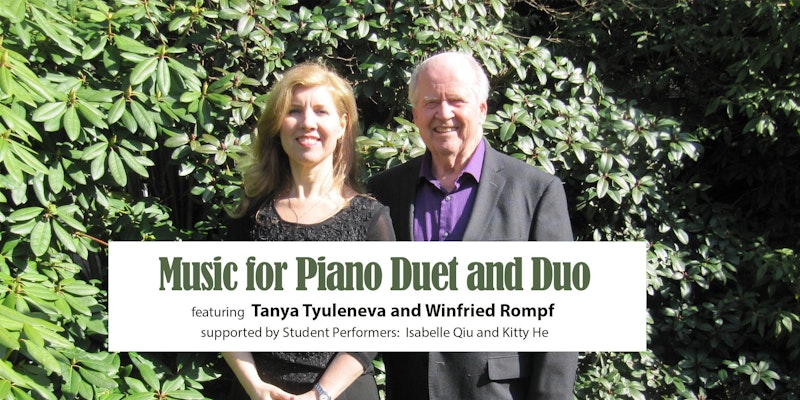 You are cordially invited to a piano duet and duo performance featuring Tanya Tyuleneva and Winfried Rompf. Student performers Isabelle Qiu and Kitty He will also be performing as well.
The program will include works by Beethoven, Schubert, Busoni, Chasins, and more!
A reception will follow after the music program.
When: Saturday, April 21, 2018 at 3:00 PM
Where: Richmond Tom Lee Music Piano Showroom
more "Music for Piano Duet and Duo" …